Become a composter or worm farmer!
The City of Sydney's trial of Compost Revolution has now ended. Please visit www.greenvillages.com.au for our upcoming workshops.
Visit Green Villages for upcoming composting and worm farming workshops. Green Villages is the City of Sydney's hub for bright ideas for a sustainable Sydney.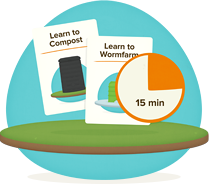 1

Do the tutorial
Find out if compost or wormfarming is for you and complete the tutorial.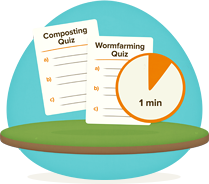 2

Do the quiz
You can do it as many times as needed to get all the answers correct.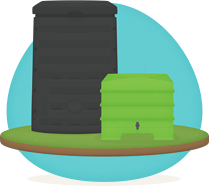 3
Claim your discounted worm farm or compost bin
Register your details and you will receive a confirmation e-mail with details on how to get your discounted compost bin or wormfarm (conditions apply).