About the Compost Revolution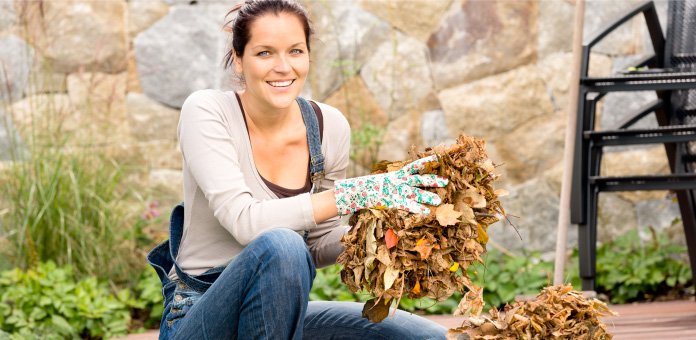 The Compost Revolution is making it easy for Australians to turn food scraps into rich soil and liquid fertiliser at home and reduce the amount of rubbish we send to landfill. Because about half of what the average Australian household throws out is compostable organic material, using home composting systems significantly reduces the amount of stuff we send to landfill. It also reduces our impact on Climate Change because food waste releases harmful greenhouse gases as it breaks down in landfill.
Revolution Apps, a social enterprise that operates The Compost Revolution online, works with local councils across Australia to provide residents with the equipment and skills they need to set up a successful home compost bin or worm farm.The average bin in the Eastern Suburbs of Sydney consists of 46 per cent organic waste, mostly food scraps which will be transported to landfill where they rot without air and generate harmful greenhouse gases.
The Compost Revolution started as a community initiative of local councils looking to reduce the negative environmental and economic impacts of sending residential waste to landfill. In 2009, three councils in Sydney's Eastern Suburbs (Waverley, Randwick and Woollahra) launched a pilot program with funding from the NSW EPA. Revolution Apps partnered with these councils to launch the program nationwide in 2011.
Ashfield Council
Ashfield Council is a vibrant and diverse community in the Inner West of Sydney. It's a great place to live and to visit, however the average household bin is still 34.6% food scraps, 16.2% garden vegetation and 4% paper.
When these things are put in the bin, they are taken to landfill where they pollute the air with greenhouse gases, and pollute the ground water with acidic, stinking leachate - YUK!
But! If they're composted or put into a wormfarm they become a wonderful resource for building healthy, beautiful soil, which is particularly good for growing fruit and vegies... turning it from YUK! into YUM!
So have a go at these tutorials, get in touch with us if you're having any trouble, or if you would like some advice. Residents of Ashfield Local Government Area can also get a discounted compost bin, or wormfarm. This includes the suburbs of Ashfield, Summer Hill, Haberfield, the eastern part of Croydon and the fringes of Croydon Park, Hurlstone Park and Ashbury
If you would like more information about Ashfield, or any of the services of Ashfield Council, please contact us:
Ashfield Council Civic Centre
260 Liverpool Road
ASHFIELD NSW 2131
Telephone: (02) 9716 1800
Facsimile: (02) 9716 1911
Customer Service Centre Hours
8.30am – 5pm, Monday to Friday
Contact Us
For assistance or any questions about composting, wormfarming or the environment, contact Inner West Council's sustainability department, details below.
Email: [email protected]
Phone: (02) 97161800