Our Products
Waverley Council supplies its residents with great products at huge discounts to ensure everyone can recycle their food scraps at home. Our products are sourced from Australian suppliers where possible and from the very best global suppliers where a local product isn't suitable.
Gedye 220L Compost Bin

The Gedye compost bin is easy to use and sturdy while still being light weight enough to move around with minimal effort.

Made from 100% recycled plastic
Dimensions: Height 77cm, Diameter 71cm

Worm Cafe

A worm farm for backyards of all sizes. Tumbleweed's Worm Café® is the ultimate worm farm for indoor or outdoor use. With its sleek new design and easy to use, no mess features, you'll find your Worm Café® is a classy way to recycle your organic waste into rich worm tea for the garden.

Compost Stirrer

With a galvanised steel finish and an ergonomic handle, this aerator has been designed to make mixing and aerating your compost light and easy.

Worms (500)

500 healthy and happy composting worms to start up your worm farm.

Worms (1,000)

1,000 healthy and happy composting worms to start up your worm farm
Can't find what you're looking for?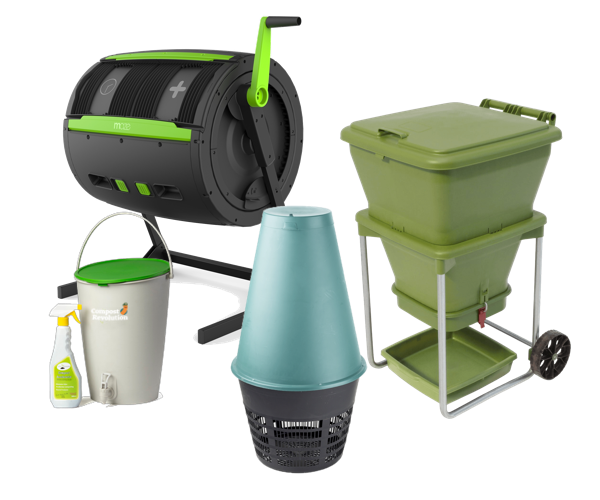 You can also purchase a broader range of products at up to 40% off RRP (without council subsidy) anywhere in Australia direct from the Compost Revolution.
View more products