Launch a compost revolution in your LGA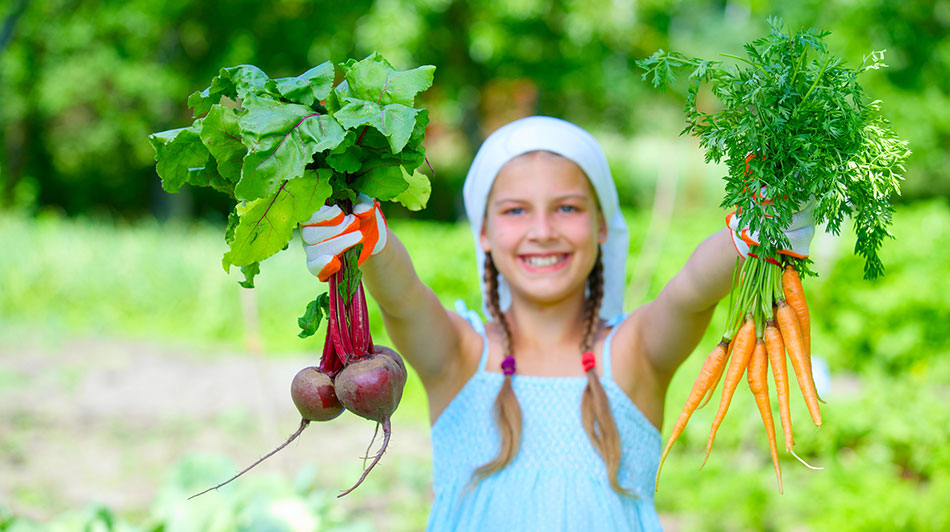 We partner with councils across Australia to scale up home organics recovery.
Co-designed with councils, the Compost Revolution is a multi-award-winning program which educates and equips residents to cut their waste in half through home composting and worm farming. Ths platform is the only all-in-one education, infrastructure logistics and marketing program of its kind streamlining the process so that councils achieve waste and emissions reduction targets while saving money.
All you have to do is approve orders and we take care of the rest. The Compost Revolution comes with a suite of customisable tutorials, marketing materials and a free digital marketing program (Facebook/Google Adwords) to get the word out for you, an easy to use online ordering system and our bin-to-door delivery service which ensures hassle-free delivery direct to your residents' doors.
Now the biggest community of composters in Australia, we are proving that home composting can be a popular, powerful, and cost-effective keystone of any waste strategy.
We'd love to hear from you. Get in touch via email or call us on 02 8417 3018 to learn more about joining the Compost Revolution!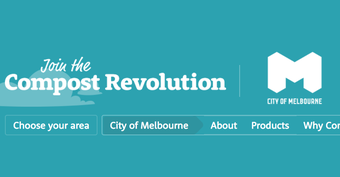 Your own custom, council-branded website
We provide you with a custom, council-branded Compost Revolution website with a unique URL and editable content, integrated tutorials, an e-commerce platform to receive orders, and a dashboard to monitor real-time data on uptake, diversion, CO2-e reduction, and landfill cost savings - everything you need to run an effective program. Here is what your residents will see.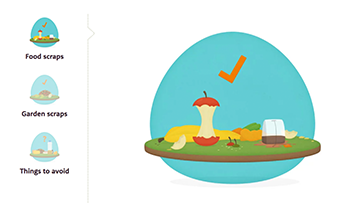 Engaging online tutorials
Fun, engaging and effective online tutorials teach residents the best-practise fundamentals of how to compost and worm farm in 10-15 minutes. Designed with experts in the field, they ensure residents get the most out of their gear to turn their scraps into rich soil and fertiliser.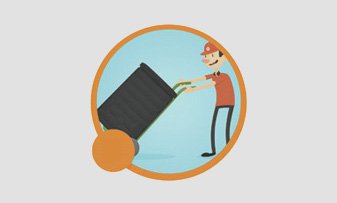 Convenient home delivery
We handle all delivery logistics via Australia Post, with sophisticated parcel tracking, email/SMS notifications and resident support, to ensure residents receive their equipment as soon as possible. Councils simply approve orders as they come through and we do the rest, saving councils time and money.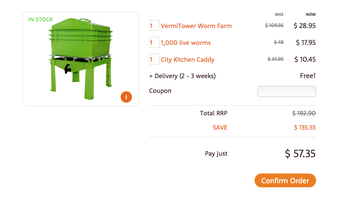 Seamless e-commerce
Secure e-commerce with adjustable prices so you can subsidise composting equipment for residents as much or as little as you like to suit your budget. All you need to do is approve orders as they come through and we take care of the rest!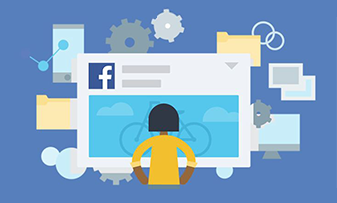 Integrated digital marketing
Our paid and organic social media content and optimised Google Adwords ensure you reach residents – and diversion targets – quickly and at a fraction of the cost of traditional methods. Our constantly monitored Facebook campaigns are able to recruit hundreds of households in a matter of weeks with the right call to action – and they're included with every subscription.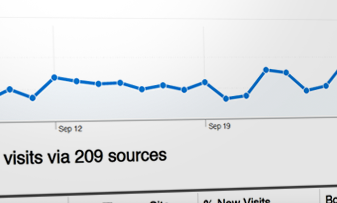 Real-time analytics dashboard
Advanced reporting including a built-in dashboard so you can track and report results in real-time, including diversion from landfill, CO2-e emissions avoided, landfill cost savings, total residents composting, total residents engaged, and more to establish a firm business case for the program.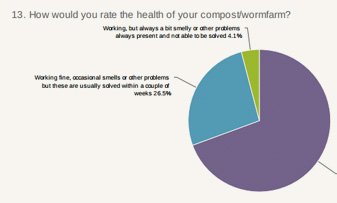 Annual survey on resident retention and feedback
Each year we conduct a comprehensive survey of participants to ensure we know exactly how we're doing. This data and much more - including resident motivations, program satisfaction, and other sustainability behaviour - is collated and provided as a report to councils so that you can better understand your residents and refine your approach to achieve even better results.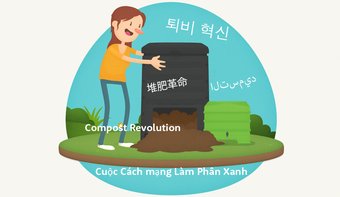 Engage your community in 7 languages
Inspire your CALD communities into action with 7 languages (English, Mandarin, Korean, Vietnamese, Arabic, Italian, and Greek). Residents can change languages anytime and see the full translated experience in participating council areas. See it in action here. We can even provide multilingual marketing materials or additional language translations on request!
You approve orders and we do the rest!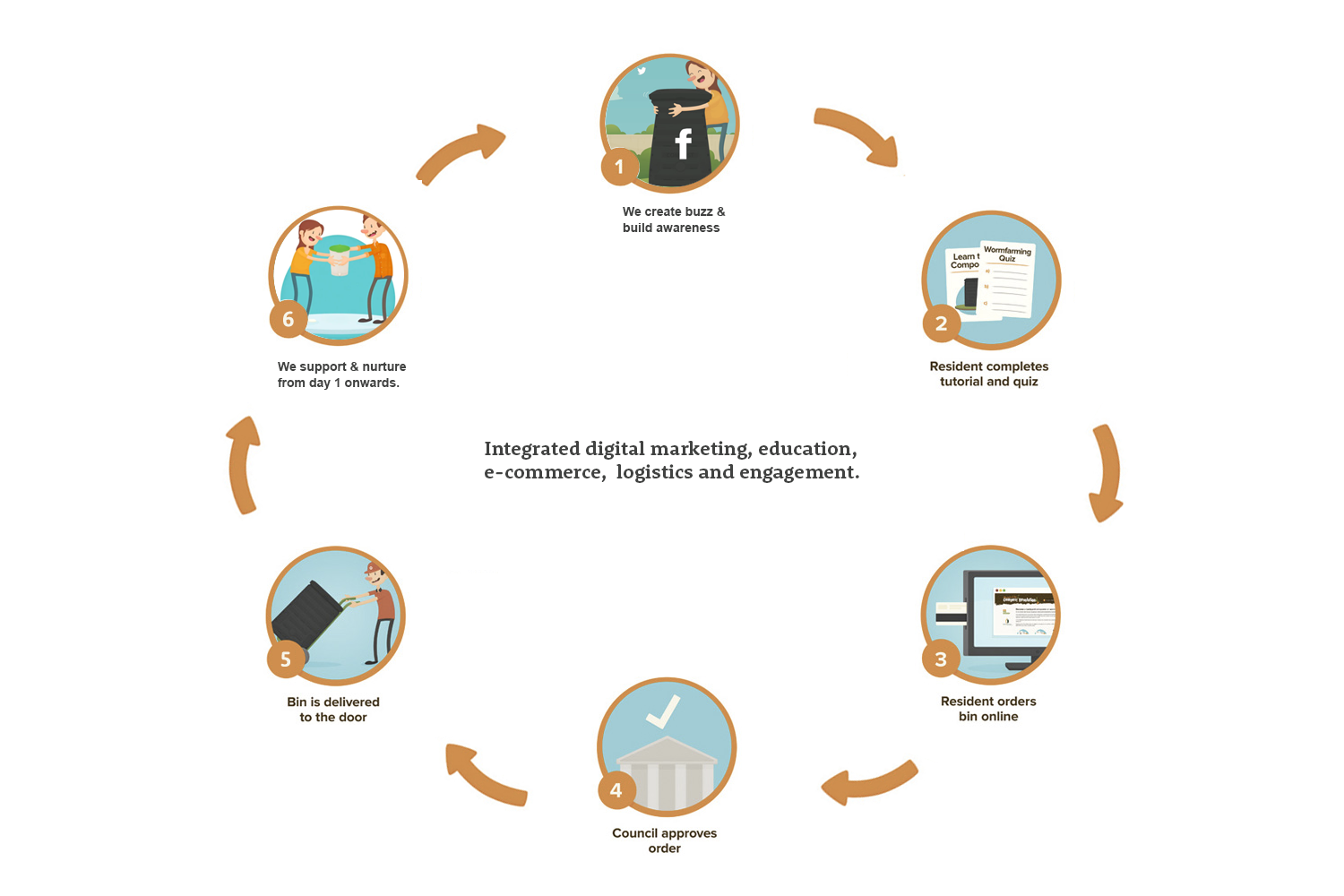 From getting word out to your residents to delivering their gear to keeping residents engaged, the Compost Revolution platform has been designed as an end-to-end solution for councils to scale up organics recovery.
Here's how it works:
Council signs up and chooses which products and the percentage off RRP you would like to offer residents to incentivise uptake.
We set up a custom council-branded website with unique URL for your revolution (& give you training and support).
We spread the word among your residents with targeted outreadh through Facebook and Google to help drive uptake, and can assist your outreach efforts with engaging Compost Revolution marketing materials to maximise uptake by residents.
Residents complete a fun online 10 minute tutorial and quiz to learn all they need to know about composting, worm farming or bokashi.
They order and pay for their gear via our integrated e-commerce platform.
Council approves every order, so you're always in control of your budget. We take care of the rest, including home delivery, resident support, and invoicing!
Then we keep resident engaged with composting and gardening tips, engaging social media, sustainable promotions, and events so they know they are part of a bigger sustainable community - and keep composting long into the future!
Most councils report cutting labour time and costs by 85% compared to the traditional rebate-based system, so no matter how succesful the program your workload remains the same.
The biggest community of composters in Australia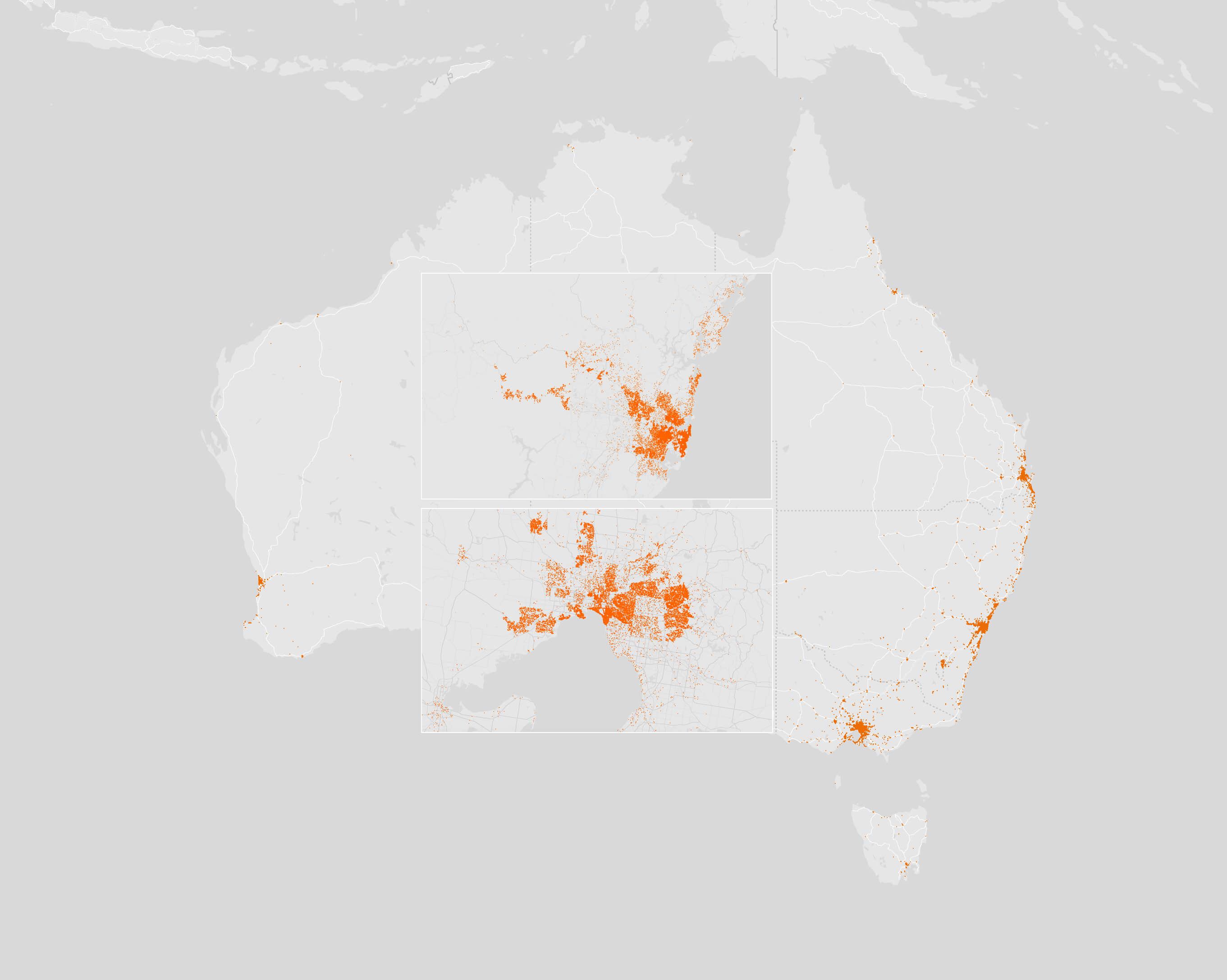 Fermenting food waste unrest on the balconies and in the backyards of homes across Australia, over the last 10 years the Compost Revolution has grown to become the biggest community of home composters in Australia, if not the world. Incorporating cost-effective digital marketing strategies, we bring the knowledge and joy of composting and worm farming (and Bokashi!) to an order of magnitude more residents than is possible through traditional engagement or training techniques alone.
Here are some of our key impacts to date ...
82,169

households have been recruited across 68 council areas.*

Collectively they have diverted

25,990

tonnes of organic waste.

We're diverting 73 Tonnes of organic waste nationally per week.
* As of 1 July, 2022
Partnering with councils across Australia
Here's what councils are saying about the program:
"The Compost Revolution is a fantastic platform for residents who enjoy the convenience of online learning and delivery to their doors. Since our launch, over 800 households have completed the tutorial and the quiz, and we are still getting orders every day! The program is great for residents who have hectic timetables and are unable to attend face-to-face workshops. The Compost Revolution is a great fit, contributing to meet our holistic approach to community education and engagement."
Sarah Creer

Resource Recovery Education Officer, The Hills Shire Council
"Compost revolution has generated a lot of interest in home composting and raised the profile of waste minimisation within our local community. The service is easy to use, simple to administer and a worthwhile program for reducing waste to landfill."
Antonia Heward
Environmental and Waste Project Officer

, Maroondah City Council

"We joined the Compost Revolution because we wanted to overhaul our home worm farming programme to include composting and reduce the workload associated with worm farm ordering and distribution. The system seamlessly handles all of the payment and order tracking which frees me up to work on our community outreach and other initiatives. Our residents love the fact they get a great quality product delivered to their door at a great price and we're delivering on our waste and carbon reduction targets – so I love it too!"
Donna Shiel
Waste Education Officer
Environment & Sustainability, Wyndham City Council
"Our independently audited results are conclusive. We diverted 387 tonnes in 2012 with 800 tonnes projected for 2013 – while cost / tonne went way down. After just 2 years, it's cheaper for us to backyard compost with residents than to truck food waste to landfill or AWT."

JP Williamson
Programme Manager, Compost Revolution
Waverley, Randwick and Woollahra Councils
Flexible plans for every budget
The Compost Revolution's plans are packed with features and value to deliver the end to end service councils need. We offer two pricing tiers for Councils to choose from and have generous discounts for multi-year contracts.
Our 'Pilot Plan' is designed for councils on a budget who are aiming for smaller targets, either ongoing or as an initial pilot to determine the feasibility to scale the program. While our 'Community Rollout Plan' gives you everything you need to scale up your revolution across your LGA in multiple languages, and with lots of additional marketing and data analytics features.
Our annual subscriptions are the only upfront cost to setup and maintain your revolution. We continuously update the platform and our service to maximise your impact, lower your workload and improve your resident's experience. Included in the subscription price is the only comprehensive Annual Resident Survey in the industry (inc a localised version just for you), along with telephone and email support from our in-house Support Squad.
Please contact us to learn more about our service and pricing on (02) 8417 3018 or email us if you prefer