Install your compost bin on a flat surface in a spot which is conveniently located, so that you can access it easily.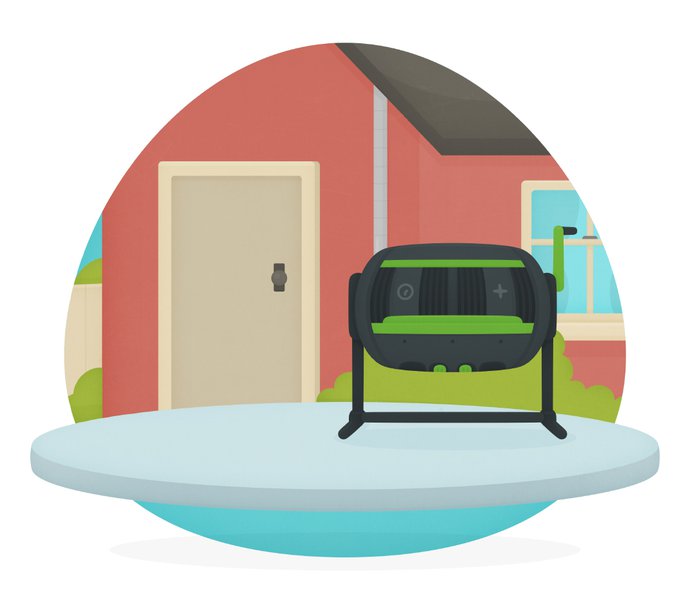 Keep your bin close to your house so it's convenient to empty your scraps. Position it away from windows and neighbours. Compost breaks down faster in the sun, but requires less aeration when in the shade or protected from the rain.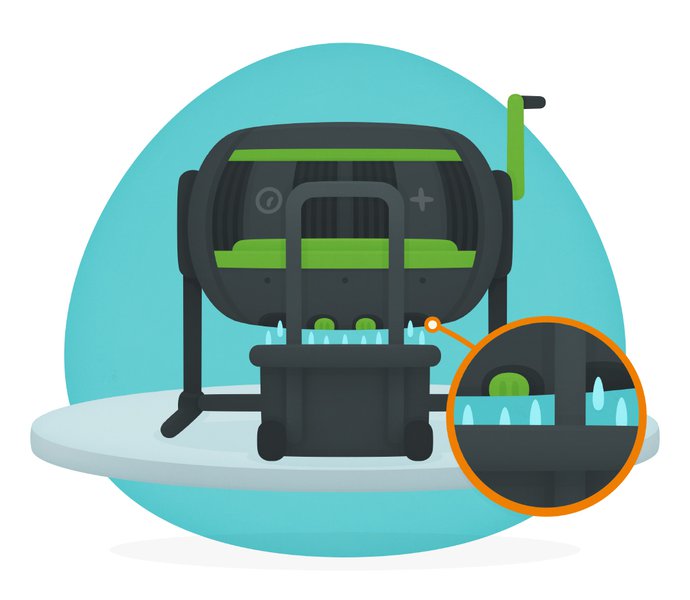 Hard surfaces like cement, bricks or balconies are suitable but sometimes liquid can drain from the tumbler, particularly if adding lots of food high in water content or if it has been raining. This can be collected in a bucket and used as a liquid fertiliser.
Tips
Make your compost bin rat-resistant by placing it at least 30cm away from any structures, fences or palings.

Got a friend with a compost bin or worm farm? Grab a handful of their compost or worm tea to give your compost a kick-start.