Your compost needs a 50/50 balance of fresh, green scraps (nitrogen rich) and dry, brown scraps (carbon rich). For every bucket of green scraps, you'll need to add one bucket of brown scraps.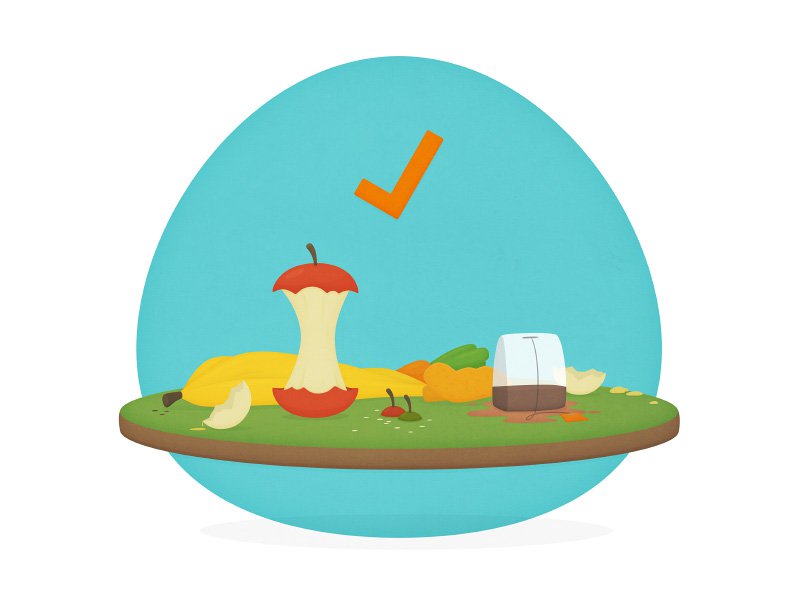 All food and drink scraps including chilli, garlic, citrus, grains, dairy and tiny amounts of meat. Food scraps are wet and high in nitrogen which helps compost break down. Substitutes include: manure, fresh grass clippings and seaweed.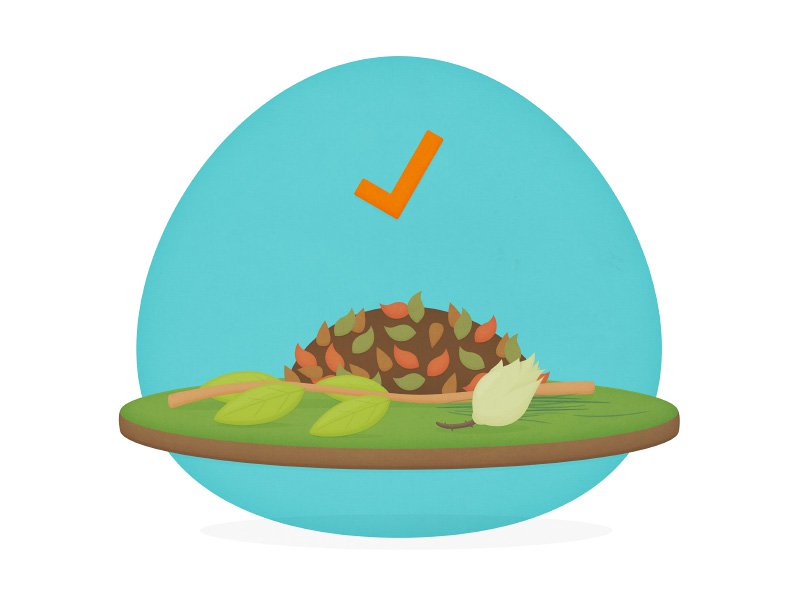 All dried grass and plant clippings, leaves, mulch and wood chips. Dry garden scraps are high in carbon so they'll stop your compost from smelling. Substitutes include: shredded paper, cardboard, coffee husks and grain husks.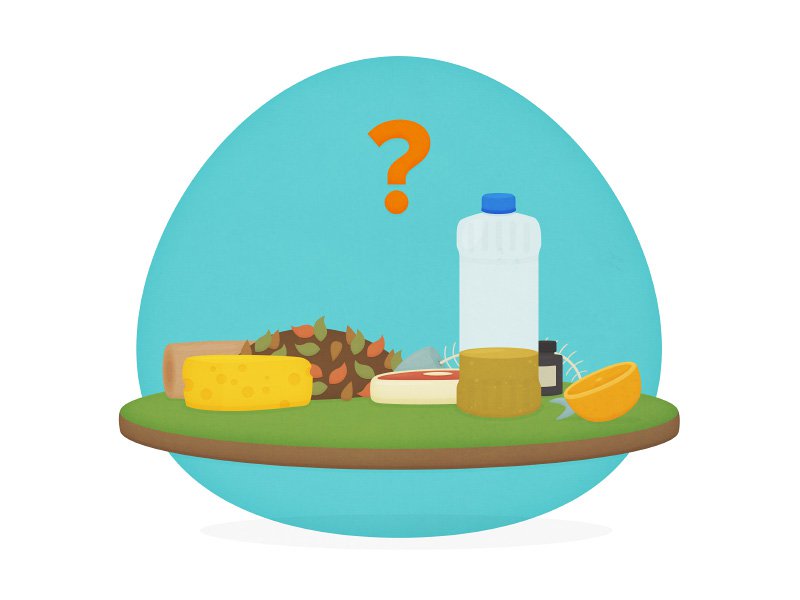 Avoid adding more than 100g of meat, tofu, dairy, eggs or oils at one time. Technically anything organic (once living) can be composted. However, in a small backyard compost bin it's best to be careful and follow these guidelines.
Tips
Diversity is the key. Too much of one thing can cause an imbalance in your compost.
Chop green scraps and brown scraps in to pieces smaller than a golf ball. The smaller the pieces the faster they will break down
Did you know?
Weeds can be composted but you probably don't want their seeds to grow in your garden.
Kill the seeds before you compost them by soaking the weeds in a tub of water for a month or two. They'll break into a rich sludge that you can use in your compost as a substitute for food scraps.