Composting is very easy and you won't have any problems if you "Green, Tumble, Brown" every time. But, in our complex world things don't always go to plan. Here's how to fix any problems that might come up.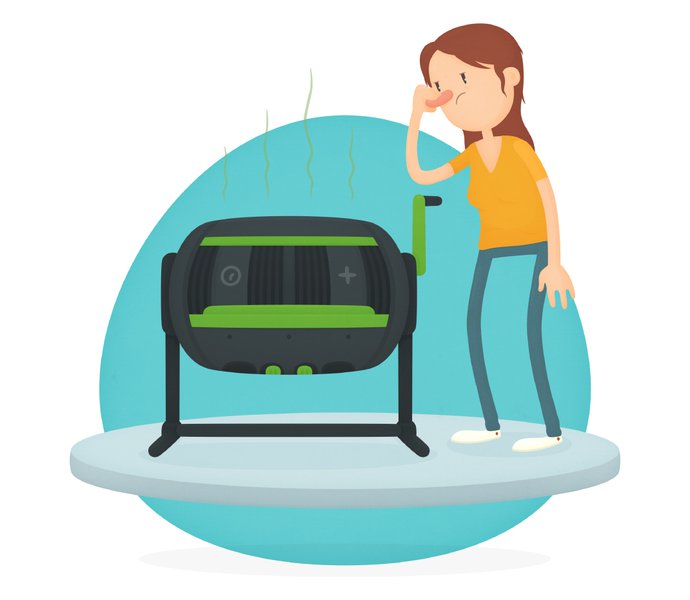 If it smells then it probably hasn't been stirred enough and is too wet. Give the whole compost a good stir for aeration and add more brown scraps. If smells are strong, sprinkle ash, dolomite or garden lime on top.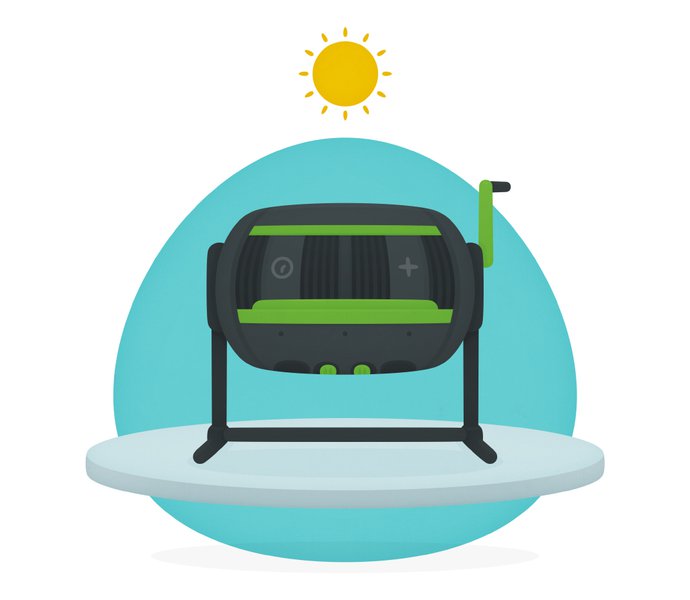 It is probably too dry or cold. If the compost is dry, soak it with a hose. Adding more green scraps or moving your compost to a warmer spot will speed things up.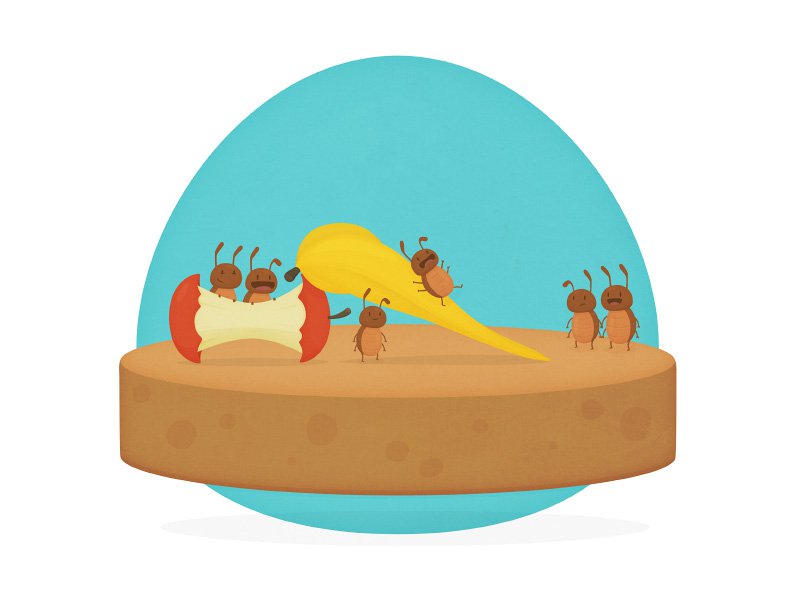 They hide in warm, dry, still patches. Soak your compost with a hose, then aerate thoroughly by tumbling the compost.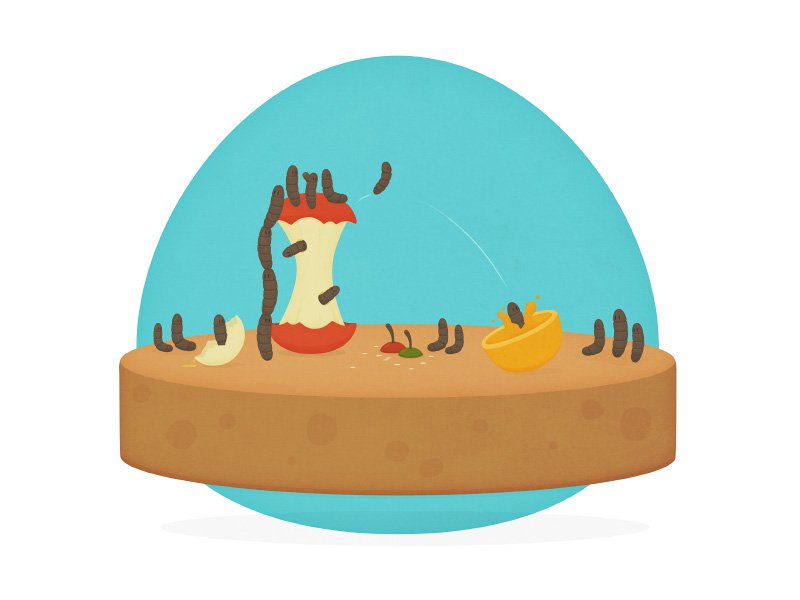 Often confused with maggots, larvae are bigger, browner and more segmented. They help break down compost faster and aren't a problem. There's no easy way to remove them. Just aerate more often, add more brown scraps and they'll leave in a few weeks.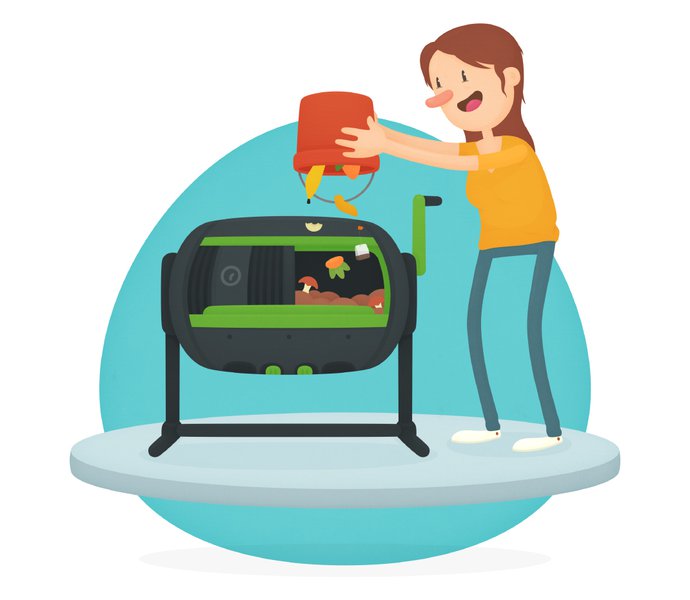 If your compost is on the wetter side, you may notice large, dense clumps forming. While this generally occurs due to high moisture levels, it is also common when large amounts of clumping-prone materials are added such as grass clippings, paper or cardboard. Grab your favourite gardening tool and break up the clumps before balancing out the moisture by adding some brown scraps.
Tips
Keeping your microbial workers happy is the secret to composting. If you have a problem, think about what might be imbalanced in terms of their home, diet, air and moisture.
Remember to avoid feeding your compost:
Strong, scented leaves from eucalyptus or pines because they can slow things down by "fumigating" your workers.
Too many animal products or carbohydrates. This can cause the bin to smell and can attract vermin.