The key to good composting is as simple as: Green! Tumble! Brown!
This formula is the easiest way to ensure your compost has a balanced diet and gets plenty of air through regular tumbling and tossing. This helps to manage the moisture levels in your compost by balancing fresh green scraps with dry brown scraps.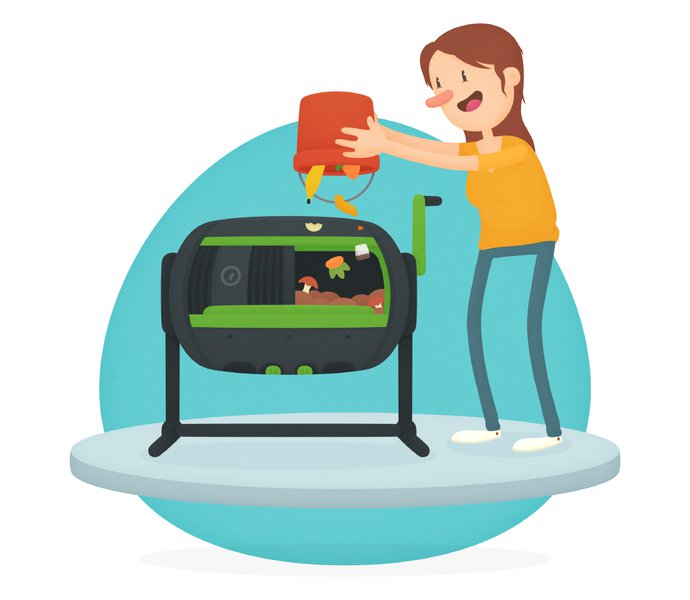 Keep a container or bucket in your kitchen to collect food and drink scraps. Empty the container into your compost bin every few days.
Crank your handle and turn it every time you add scraps. It is likely you will have to do this more often after periods of rain. Opening the vents can help fresh air enter the compost bin and let the excess liquid drain out.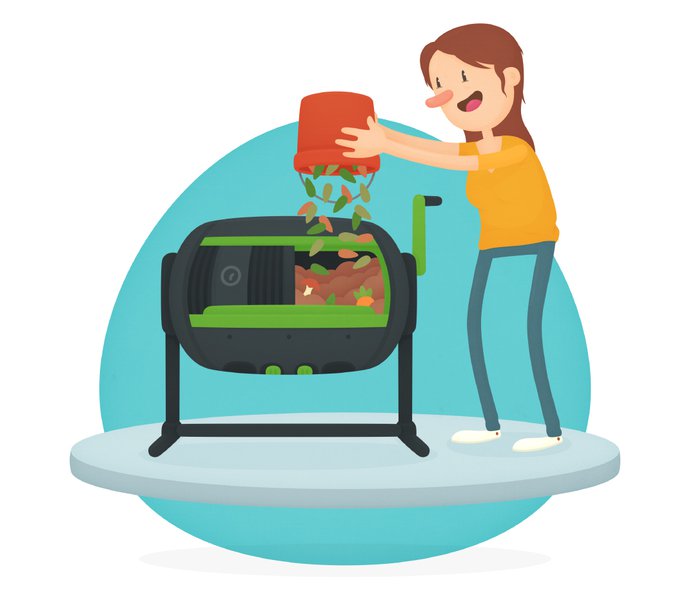 Scatter a bucket of garden scraps or clippings inside the compost bin every time. The brown scraps will be mixed through when you tumble the compost.
Tips
Store collected garden scraps and clippings next to your compost to dry so they are available when you need them.
Use your kitchen scraps bucket to scoop brown scraps from your stockpile into your compost. This helps ensure equal quantities.