It's easy to feed a bokashi bin whether it's under the kitchen sink, in the garage, or outside. The best way is to store scraps and expired food in a kitchen caddy or other container, then empty them into your bokashi bin in layers of about 3-5cm, followed by 4-5 sprays of enzyme accelerator.

The enzyme will help minimise odour and kickstart the fermentation process.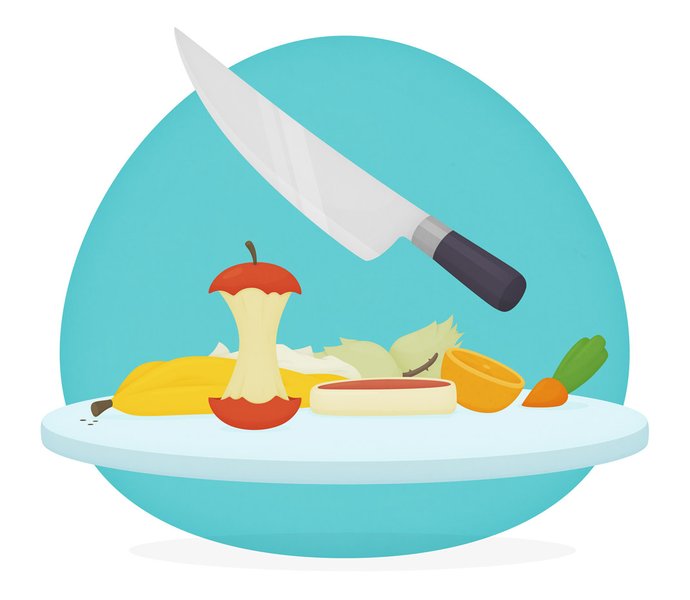 For optimal fermentation, chop scraps into small chunks, spreading them in even layers about 3-5cm thick (for larger amounts of scraps, you can repeat these steps multiple times). This will maximise surface area for bacteria to rapidly ferment your scraps.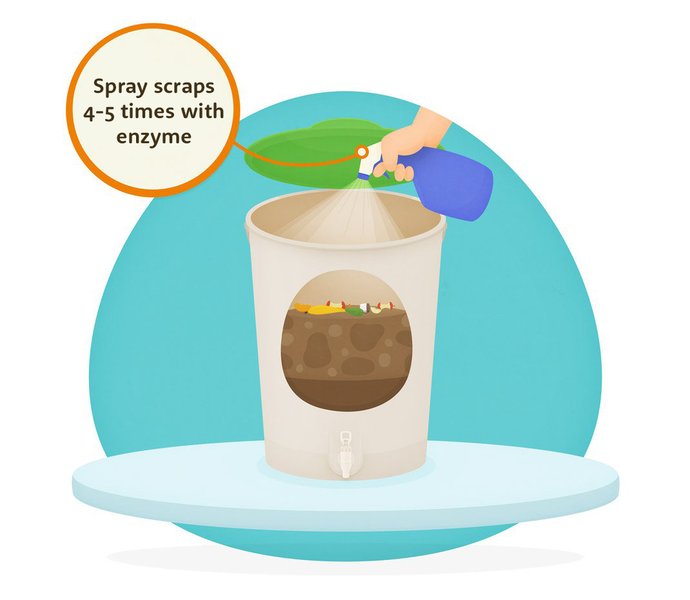 Cover scraps evenly with 4-5 sprays of enzyme accelerator, included with all Compost Revolution bokashi bins.
Smash the scraps down as much as possible every time you add them to your bin to push excess air up out of your scraps and excess liquid down. A potato masher is ideal but anything with a flat surface that keeps your hand out of the scraps will work.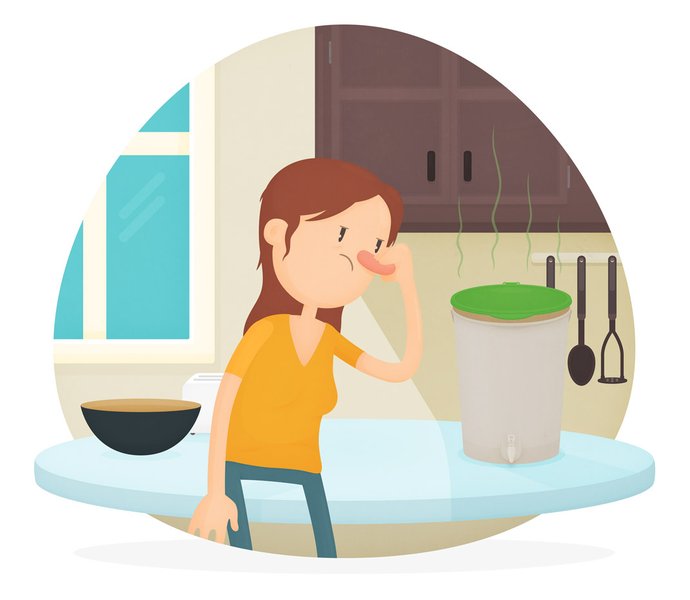 Be sure to close the lid tightly to minimise ventilation. If fermenting scraps come into contact with too much air, they may rot aerobically instead of ferment anaerobically, slowing decomposition and producing an unpleasant smell.
Did you know?
The contents should have a fruity smell, not unlike mild apple cider vinegar. Don't worry if you see white mould in the bin - that's a good thing and a sign it's working.